Retirement Advisory Services
We partner with plan sponsors to manage fiduciary risk as they attract and retain employees, then help guide those employees on their path to achieving the best possible retirement outcomes. 
Mesirow Retirement Advisory Services is now part of Creative Planning.
Learn more about their Retirement Services capabilities. 
Helping plan sponsors succeed...
is our primary goal. We know plan sponsors require a systematic, repeatable and well-documented process, so we do more than simply help you fulfill this fiduciary obligation. We lay the groundwork for success with sound plan design, meticulous implementation and a laser focus on driving outcomes that truly matter.
357
Retirement plans served
12.9B
Assets under management/advisement
23
Retirement plan professionals
20+
Years of experience on average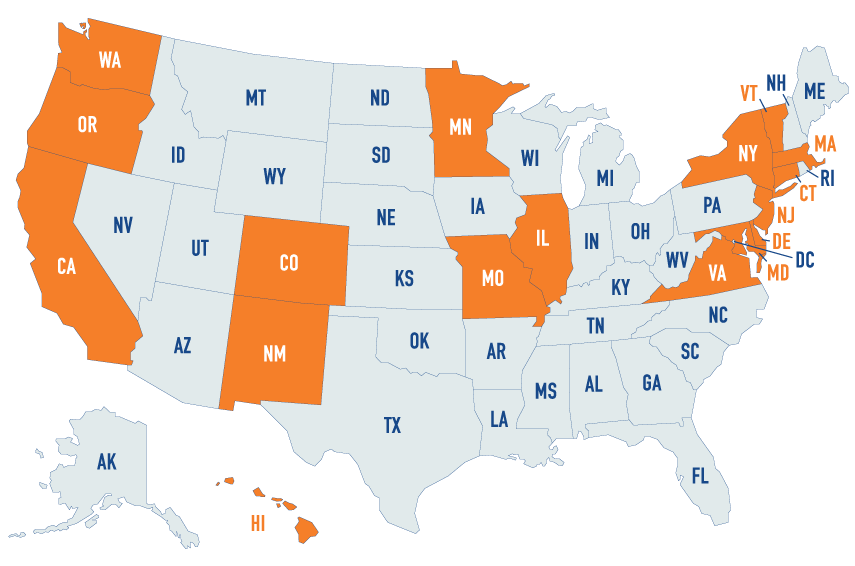 Does your state have a mandated retirement plan?
Many states have begun to require small businesses to provide retirement benefits to their employees as a way to address the retirement savings gap in this country.  Businesses generally have two ways to comply with these laws—enroll their employees into a state-sponsored retirement program or sponsor a plan of their own through the private market, such as those offered by Mesirow. 
Research your state
A pooled employer plan or (PEP) is a new kind of defined contribution plan similar to the 401(k) plans offered today by individual employers. Small to mid-sized employers can now pool together in the same retirement plan, providing affordable benefits similar to some of the largest companies in the U.S. 
Advantages of a PEP
Less expensive - Costs are lower than traditional single-employer retirement plans because they are spread across a larger participant and asset base, reducing the costs for each employer and participant in the plan.
Less fiduciary risks - Fiduciary duties are outsourced to experts, limiting your fiduciary liabilities.
Less work - The pooled plan provider (PPP) is responsible for most of the plan's operations.
Less wasted time - Since the plan doesn't take up your time, you can focus on growing revenues and profits in your business while helping your employees enjoy a successful retirement. 
Understanding a firm's comprehensive plan is the first step in advancing towards specific goals. We assess plan design, participant behavior and industry statistics to help ensure we are addressing all factors before suggesting a holistic solution. 
In addition, we provide the following consulting services:
Benchmarking and fee analysis

Vendor consolidation

Investment consulting 

Plan compliance

Ongoing performance evaluation
Rigorous quantitative and qualitative research and analysis, led by our Investment Committee, provide deep insight to inform investment decisions. Processes include ongoing review of supplemental options and additions as well as continuous performance monitoring.
This research creates a framework for:
Investment lineup recommendations

Investment manager due diligence 
As a fiduciary partner, we help plan sponsors fulfill their fiduciary obligations and manage risk by establishing a systematic, repeatable and well-documented process.
3(21) services
We provide plan investment options for you to choose from, acting as the investment advisor so you can:
Customize and maintain discretion of your plan lineup

Select from a broad menu of approved investment options

Receive on-going investment monitoring, participant education and fiduciary monitoring
3(38) services
We choose and manage your plan's investment options for you, acting as the investment manager so you can:
Fully outsource the investment option selection, monitoring and replacement (if necessary)

Offload fiduciary responsibility with respect to investment option selection and monitoring

Receive on-going investment monitoring, participant education and fiduciary monitoring
We believe engaging participants is the key to maintaining a thriving retirement plan. Mesirow blends industry best practices with cutting-edge behavioral finance techniques to engage participants and help them harness the power of their retirement plans, including:
Auto enrollment, auto escalation and QDIA

Education and communication campaigns
myFinancial Future
®
A personal financial wellness and advice program.
An Advisor Managed Account program

Access to a financial planner

Regularly scheduled group meetings 
Invest@Work
®

program

A customized microsite that provides financial support and advice.
Employees can set retirement goals, monitor their success and update their portfolios

Provides participants a customized complete retirement outlook 

Provides specific feedback that participants can implement to improve their retirement outlook
SMART Portfolios
®
A robo-advisor that helps participants invest their outside assets.
Asset allocation based on participant's individual risk tolerance and objectives

Low-cost portfolio management

Automatic rebalancing
Non-qualified deferred compensation plans are designed to provide key employees the opportunity to accumulate savings on a tax-favored basis. A nonqualified deferred compensation plan helps magnify pre-tax savings benefits of a qualified plan by removing IRS restrictions not only on total contributions, but also on how those savings can be used.
These plans can potentially help your employees accumulate higher potential returns, reduce current income taxes, and create an income stream.
Advantages of Non-qualified plans
Pre-tax deferral of salary, bonus and long-term incentives

Tax deferred investment results

No contribution limits

No limit on benefits

Provides investment flexibility

No excise tax on distributions prior to age 59 1/2
Stay current ...
on all aspects of retirement planning, from the macroeconomic environment to trending investing strategies, tax management and new legislation.
Rankings and/or recognition by unaffiliated rating services and/or publications are not indicative of a firm's future performance nor do they evaluate the quality of services provided to clients nor should they be construed as a current or past endorsement of Mesirow by any of its clients. Please see this page for important information.
1. As of 6.30.23. Some assets under advisement are on a 45-to-90-day lag due to time needed to confirm away assets. Advisory services offered by Mesirow Financial Investment Management, Inc., an SEC-registered investment advisor. Securities offered through Mesirow Financial, Inc., member FINRA and SIPC. Advisory Fees are described in Mesirow Financial Investment Management Inc.'s Part 2A of the Form ADV. Mesirow refers to Mesirow Financial Holdings, Inc. and its divisions, subsidiaries and affiliates. The Mesirow name and logo are registered service marks of Mesirow Financial Holdings, Inc.