Eight decades of corporate responsibility
Today, Mesirow's enduring commitment spans three areas of action and accountability.
Commitment
Reflecting our belief in the importance of integrating environmental, social and governance (ESG) issues into investment decision-making, Mesirow is a signatory for the Principles for Responsible Investment (PRI), an independent body supported by the United Nations. 
In 2015, all United Nations Member States adopted the Sustainable Development Goals (SDGs) as a universal call to action to end poverty, protect the planet and ensure that all people enjoy peace and prosperity by 2030. Mesirow aligns with the UN SDGs through three cause pillars:*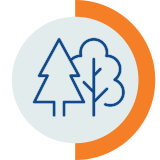 Environment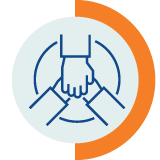 Community improvement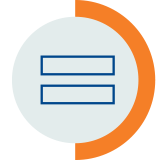 Human rights & equality
*For more information on how our cause pillars align with the United Nations Sustainable Development Goals, please visit https://www.un.org/sustainabledevelopment/sustainable-development-goals/.