Wealth Management
We connect our clients to what matters today and across generations through personal, comprehensive wealth plans.
Unique clients require unique solutions.
Every client is unique. You know your life pursuits and the financial resources you'll need to achieve your desired lifestyle and ambitions.  We work with you to build a plan that can help you achieve your unique goals.
Interested in bringing your retirement into focus?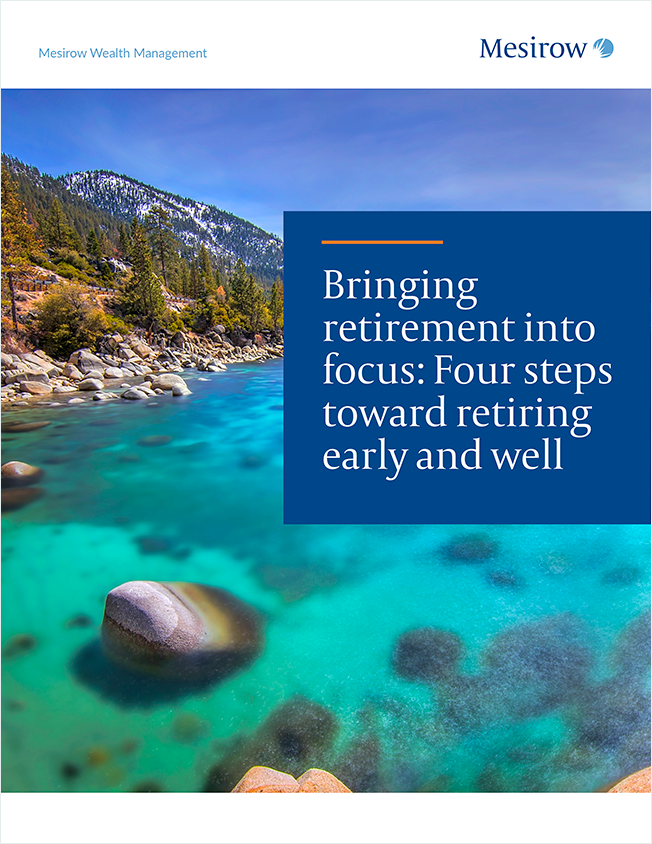 Get the guide that will help you determine when your prime time to retirement is.
Download Now
Are you ready to make the most of your peak earning years?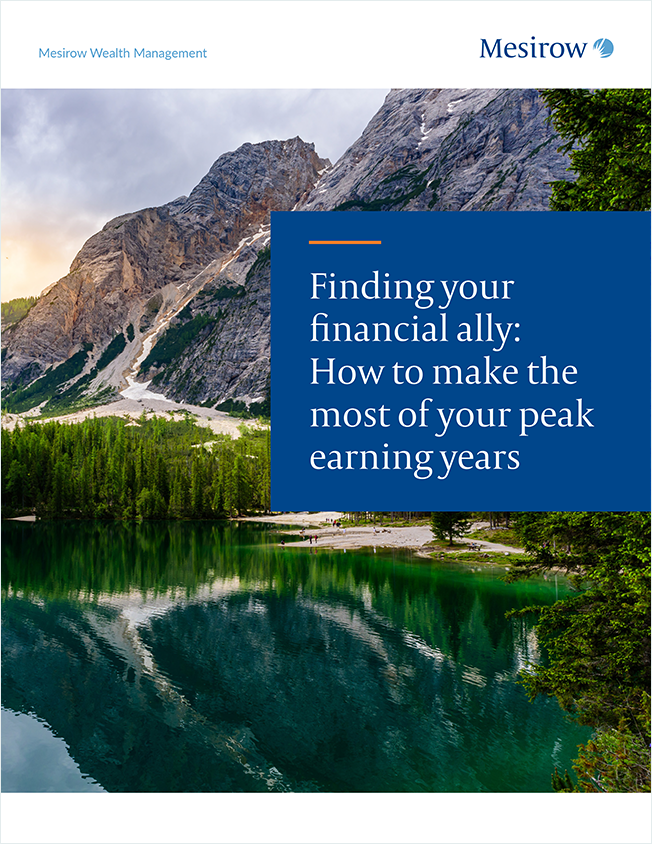 If you're at the stage of life where you're trying to accumulate and grow your wealth, how can you be sure you're making the most of these two advantages?
Download Now
Are you prepared to leave your legacy?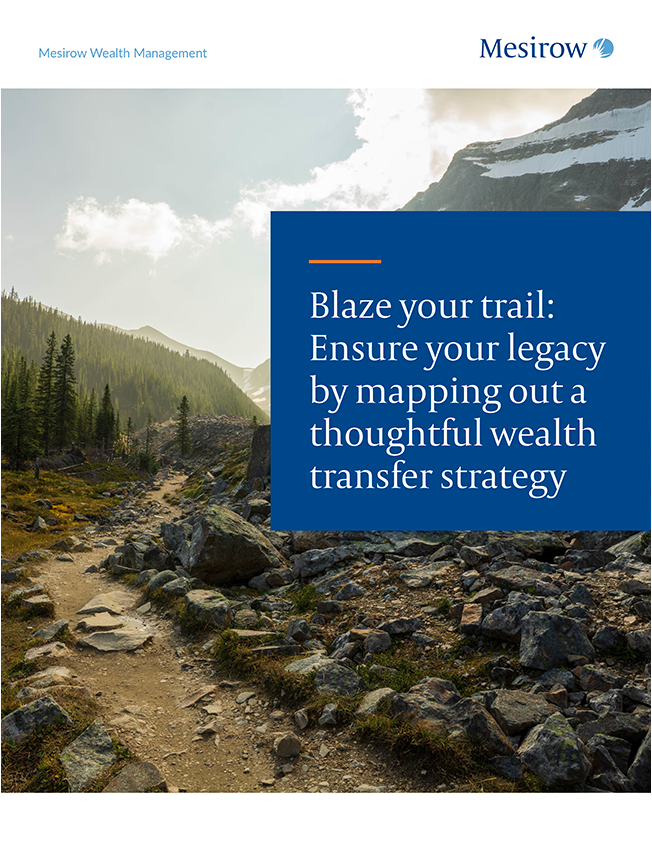 Our guide "Blaze your trail: Ensure your legacy by mapping out a thoughtful wealth transfer strategy" is designed to help you begin that journey and to give you a roadmap to making a legacy plan a reality.
Download Now
Advisor perspectives
Our clients often share that one of the most valuable aspects of their relationship with us is our understanding that their lives—and wealth planning needs—are dynamic. As your needs and objectives change over time, we're here with facts, updates and personalized guidance. Check out some of the most popular perspectives from our Knowledge Center below.
Explore Now
Community engagement and accolades
Mesirow Monday on WGN Radio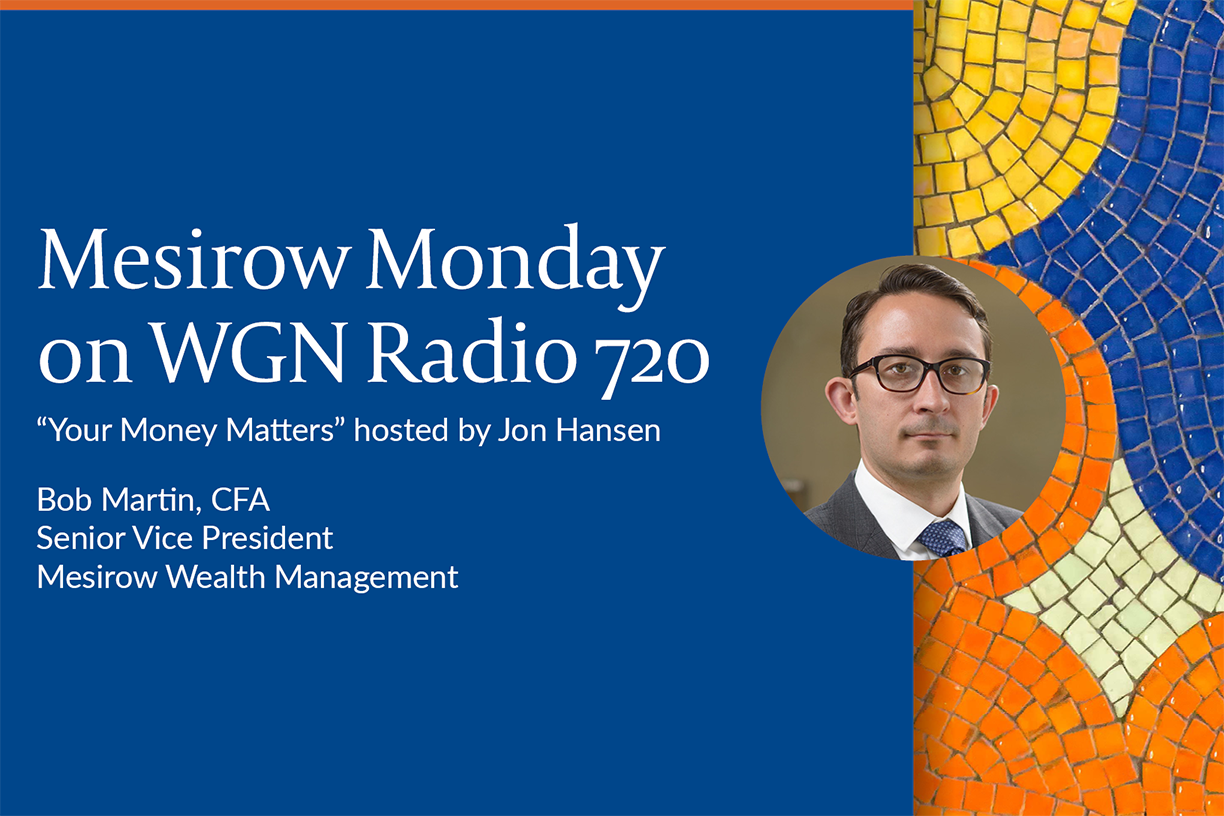 Tonight at 6pm Central, tune into WGN 720 AM radio to hear Mesirow Wealth Management's Bob Martin CFA, Senior Vice President, Senior Investment Analyst, share his observations of financial markets in the first half of the year and the importance of "looking under the hood" of your 401k.

Stay tuned for information on next month's segment.
Mesirow ranked in Barron's list of 2022 Top 100 RIA Firms

Mesirow has been ranked in Barron's list of 2022 Top 100 RIA Firms. Barron's bases its annual ranking of independent advisory companies on assets managed by the firms, technology spending, staff diversity, succession planning, and other metrics.
read more
A cornerstone of the community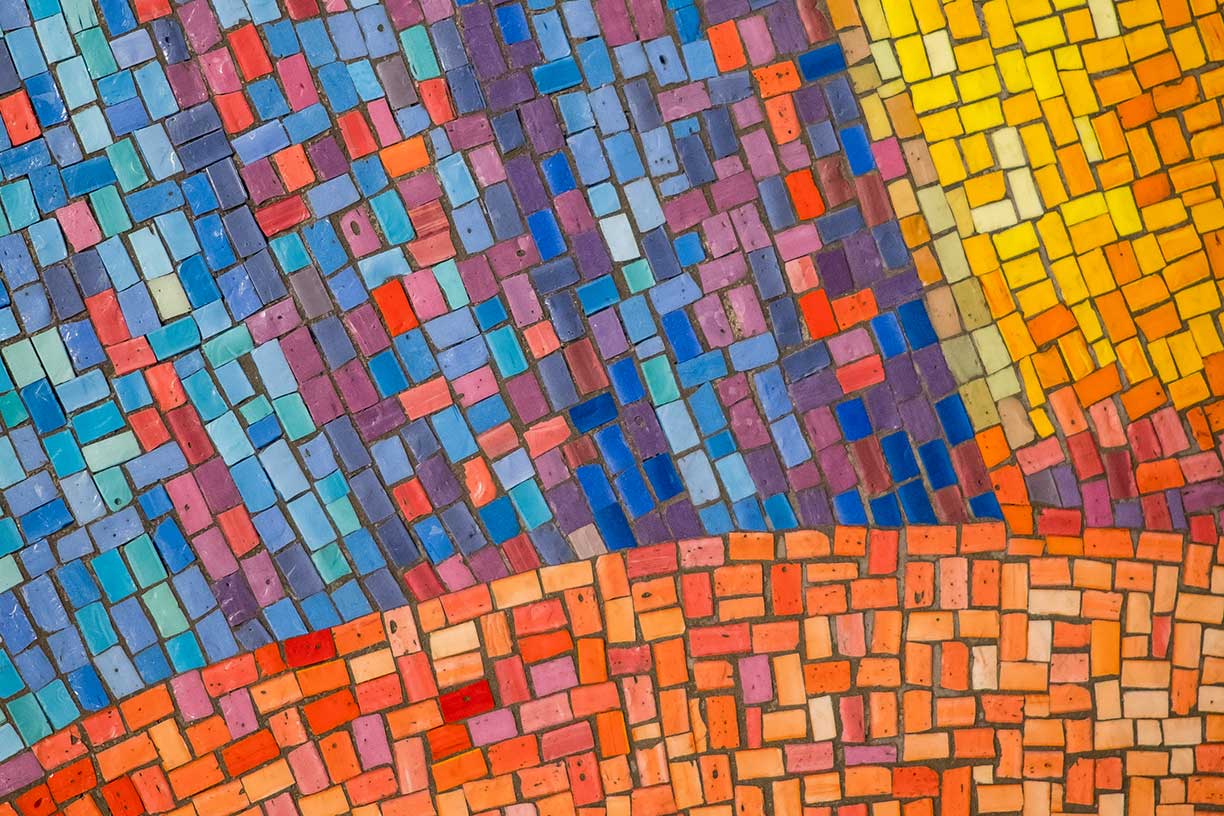 Celebrating more than 50 years in Highland Park, IL., Mesirow's Wealth Management team advises private clients in Chicago and around the country. Our team has called Highland Park home since 1971.
Meet our advisors
Our wealth advisors join Mesirow and stay with the firm to do meaningful work for others. Meet a few of them in this short video.
Join our 85-year legacy
Mesirow Wealth Management is the firm's founding capability.
We are the initial namesake business of Norman Mesirow, whose vision was to serve with purpose, applying the highest standards of professionalism as we advise individuals and families on their most important life goals. More than eight decades later, we measure our client relationships in years, and often generations, as we move in unison with our clients toward shared goals.
Mesirow Wealth Management is a division of Mesirow Financial Investment Management, Inc., is an SEC-registered investment advisor.  Securities offered through Mesirow Financial, Inc., member FINRA, SIPC. Advisory Fees are described in Mesirow Financial Investment Management Inc.'s Part 2A of the Form ADV. Mesirow refers to Mesirow Financial Holdings, Inc. and its divisions, subsidiaries and affiliates. The Mesirow name and logo are registered service marks of Mesirow Financial Holdings, Inc.