Life events often trigger the need for informed decision-making. 
We are here to help.
Our  Wealth Advisors listen to your life story—where you've been, where you're going and how you think about money and wealth. We know that your values, interests and financial needs are unique and dynamic. That's why are readily available to listen and advise whenever needed. 
We work with you to build a personal, comprehensive plan that benefits from expert investment selection and evolves over time.
We provide understandable, clear options, then work with you to decide which option is best at any given moment in your life. Those moments may be related to current and future lifestyle, college education for children and grandchildren, retirement, health, your legacy and more.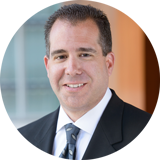 "Our clients often share with us that the number one thing they value about our relationship is that no matter what happens — any curveball life decides to throw at them, regardless of the circumstance— they know they can count on us to help them with a solution."
Darren Feld, Chief Operating Officer, Mesirow Wealth Management
Mesirow Wealth Management is a division of Mesirow Financial Investment Management, Inc., is an SEC-registered investment advisor.  Securities offered through Mesirow Financial, Inc., member FINRA, SIPC. Advisory Fees are described in Mesirow Financial Investment Management Inc.'s Part 2A of the Form ADV. Mesirow refers to Mesirow Financial Holdings, Inc. and its divisions, subsidiaries and affiliates. The Mesirow name and logo are registered service marks of Mesirow Financial Holdings, Inc.