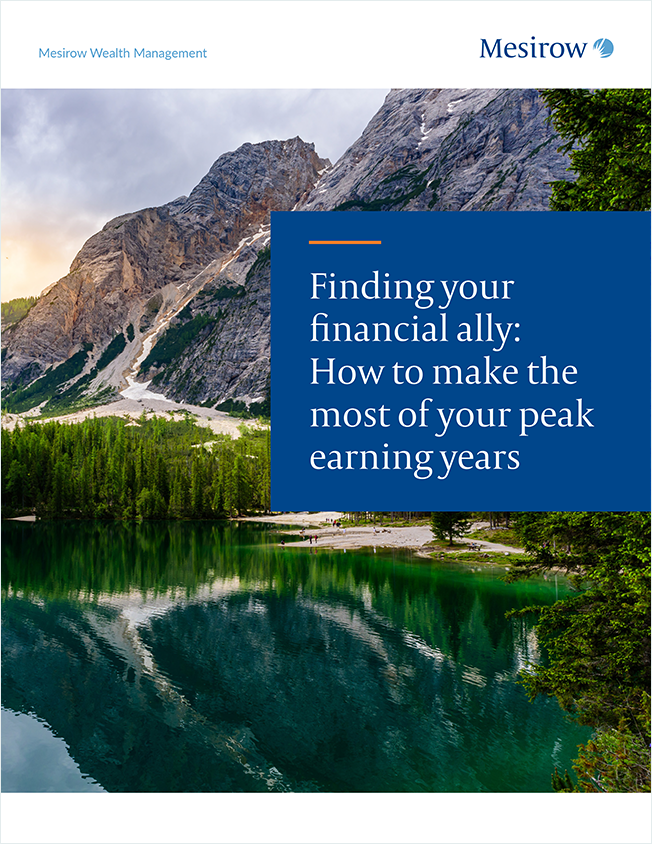 If you're at the stage of life where you're trying to accumulate and grow your wealth, how can you be sure you're making the most of these two advantages? This brochure explains how. 
In it, you'll discover how:
Time can be on your side – It's possible to gain more assets, but it's impossible to gain more time. That's why it's so important to start as early as you can when building wealth.
To leverage tax-advantaged investing  – Tax-advantaged investment accounts are invaluable tools for managing your wealth as they offer tax efficiency now and in the future.
An advisor can turn "overwhelming" into "really easy" – Successful investing involves an overwhelming number of investment vehicles, an overwhelming number of investing strategies, and an overwhelming array of intersecting tax and legal regulations, all of which must be reported in some way on your income taxes. That's why it's critical to find the right wealth advisor
About
Mesirow Wealth Management is the firm's founding capability. We are the initial namesake business of Norman Mesirow, whose vision was to serve with purpose, applying the highest standards of professionalism as we advise individuals and families on their most important life goals. More than eight decades later, we measure our client relationships in years, and often generations, as we move in unison with our clients toward shared goals.
Wealth advisory services offered by Mesirow Financial Investment Management, Inc., an SEC-Registered Investment Advisor. Securities offered through Mesirow Financial, Inc., member FINRA, SIPC. Advisory Fees are described in Mesirow Financial Investment Management Inc.'s Part 2A of the Form ADV. Mesirow refers to Mesirow Financial Holdings, Inc. and its divisions, subsidiaries, and affiliates. The Mesirow name and logo are registered service marks of Mesirow Financial Holdings, Inc.