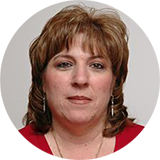 Irene Eliacostas
Managing Director | Institutional Sales and Trading
Irene Eliacostas is a Managing Director in Mesirow Institutional Sales and Trading. Her primary responsibilities focus on municipal sales and trading, working closely with traders and salespeople, managing the operational aspects associated within the division.
Irene has more than 40 years of experience in the financial industry. Prior to joining Mesirow in 2005, she worked in the Investment Management division at Stein Roe Investment Counsel and Stein Roe & Farnham within the Bond department.
Irene volunteers for Special Olympics and has been involved with Radiothons and special events to benefit the Ann and Robert H. Lurie Children's Hospital of Chicago. Irene was the recipient of the Mesirow Norman Award for Superior Client Service in 2018 for her commitment to providing the highest standard of client service and the utmost professionalism when working with clients, placing their needs and goals at the highest priority.