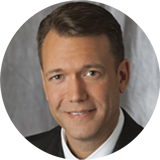 Managing Director of Asset Allocation and Retirement Income | Fiduciary Solutions
Keith Gustafson is a Managing Director of Asset Allocation and Retirement Income in Mesirow Fiduciary Solutions. As a member of the research team, he is responsible for developing innovative manager selection and portfolio construction methodologies and working directly with clients to develop custom target risk and target date portfolio solutions.
Keith has more than 30 years of experience in financial research, innovative factor and risk modeling across global asset classes, robust optimization modeling and creating customized asset allocation programs. Prior to joining Mesirow in 2020, Keith was a Managing Partner with Chicago Equity Partners, LLC, where he held the roles of Chief Investment Officer of Equities and Head of Quantitative Research. He also worked at Ibbotson Associates, where he led the Investment Company Services Group and pioneered early work in customized asset allocation programs, risk tolerance questionnaires and portfolio mapping. Prior to that he worked at SEI Corp as a Consultant and Performance Analyst Team Lead.
As part of the Big Shoulders Fund, Keith serves as a financial literacy instructor at Chicago-area schools. He also works with Chicago public high school students on resume building and college readiness as part of the After School Matters program and helps serve our Chicago High school community in the Cristo Rey and Christ the King internship programs. Keith is also active with Misericordia and the Northern Illinois Food Bank.
Keith earned a Master of Science in Financial Economics from the University of London, a Master of Business Administration from Loyola University Chicago, a Bachelor of Science in Economics from the Wharton School of Business at the University of Pennsylvania and a Bachelor of Arts in History from its College of Arts and Sciences. He is a member of the Chicago Quantitative Alliance, Q Group, American Economics Association, American Finance Association and is a Chartered Financial Analyst® charterholder.