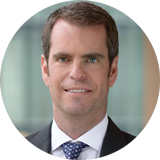 Kevin S. Price
Senior Managing Director and Head of Asset Management | Institutional Real Estate Direct Investments
Kevin Price is a Senior Managing Director and Head of Asset Management in Mesirow Institutional Real Estate Direct Investments. He is involved in all aspects of managing the group's real estate assets.
Kevin has over 20 years of real estate experience with an emphasis on multifamily. Prior to joining Mesirow in 2017, he served in several leadership roles including the Managing Director of Castle Lanterra Properties and the Executive Vice President of The RADCO Companies. Before that, he served as a Vice President for Crescent Heights of America.
Kevin is an active member of the National Multifamily Housing Council and the National Apartment Association.