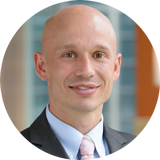 Matthew D. Coen, CPA
Chief Financial Officer, Senior Managing Director | Private Equity
Matt Coen leads the financial reporting, accounting and operations team with primary responsibility for financial reporting.
Prior to joining Mesirow in 2009, Matt served as a Senior Audit Associate for McGladrey & Pullen, LLP. 
Matt received a Bachelor of Science degree from the University of Illinois at Urbana-Champaign. Matt is also a Certified Public Accountant (CPA) and serves as a member of the Illinois CPA Society.