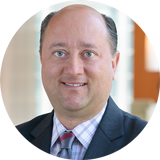 Tim Strang
Senior Vice President, Acquisitions | Institutional Real Estate Direct Investments
Tim Strang is Senior Vice President of acquisitions in Mesirow Institutional Real Estate Direct Investments. He oversees all aspects of the acquisition process, including sourcing, financial analysis, due diligence and underwriting.
Tim has more than 20 years of real estate experience. Prior to joining Mesirow in 2014, he was Vice President of Asset Management at Redwood Capital Group, where he was responsible for a 25-property, multifamily real estate portfolio. Prior, he held positions at RREEF, State Teachers Retirement System of Ohio and a Chicago-based real estate firm.
Tim is currently a member of The National Multi-Housing Council. He is also a Certified Public Accountant (inactive).
Tim earned a Bachelor of Business Administration, a Master of Business Administration and a Master of Science from the University of Wisconsin-Madison.