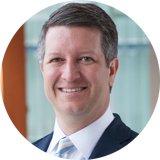 Will Beam
Managing Director, Acquisitions | Institutional Real Estate Direct Investments
Will Beam is a Managing Director, Acquisitions in Mesirow Institutional Real Estate Direct Investments. He is responsible for overseeing all aspects of the acquisition process, including managing sourcing, financial analysis, due diligence, financing and underwriting procedures.
Will has nearly 20 years and over $4.5 billion of real estate investment experience. Prior to joining Mesirow in 2022, he served as a Managing Director and Principal of Investments and Business Development at Magnolia Capital, where he helped lead acquisitions, financing and dispositions along with raising capital for new investment products. Before that, he was an SVP and Partner at Heitman in their Chicago-based acquisitions group.
Will is an active member of the National Multi-Housing Council, having just completed four years of service on their Emerging Leaders Committee. He is also a Board Member for Chicago Real Estate Private Equity and provides support for both the Daniel Murphy Scholarship Fund and the Evans Scholars Foundation.
Will earned a Bachelor of Science in Business Administration with a concentration in Finance from the University of North Carolina – Chapel Hill.