Insights
2019: Year-end review
Aerospace and Defense
Primary influences on the sector
Supported by a strong underlying economy and a record-breaking U.S. defense budget of nearly $700 billion, 2019 was an outstanding year for the A&D sector overall. Even compared to the S&P 500's 29% gain, most A&D stalwarts delivered robust results, as indicated by Airbus' 55% advance and 34% growth for Honeywell.
Despite the sector's strong performance, the most notable development in 2019 was negative: the literal grounding of Boeing's 737 MAX in March. While a clear obstacle for Boeing, the lack of clarity around 737 MAX will create incremental opportunities for companies that service and maintain existing jets as well as suppliers focused on providing aftermarket components.
CHART 1: AEROSPACE & DEFENSE ETF SHARE PRICE PERFORMANCE AGAINST THE S&P 500 (YE 2019)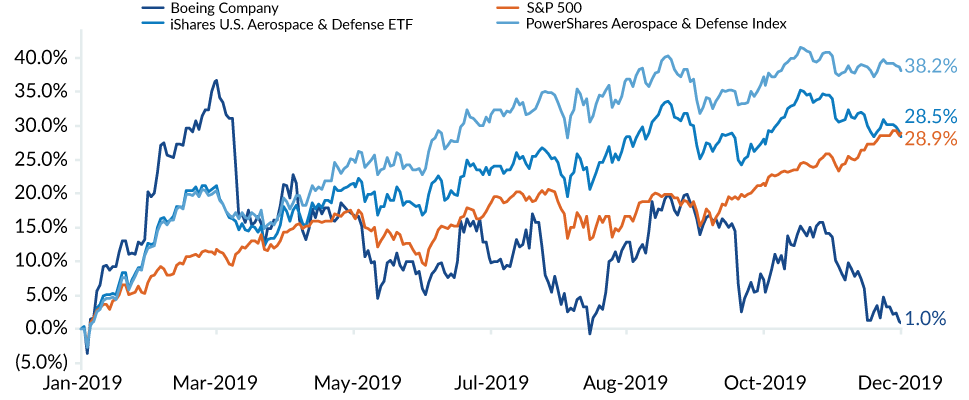 Source: Factset. Past performance is not indicative of future results.
Spark
Our quarterly email featuring insights on the markets, sectors and investing.