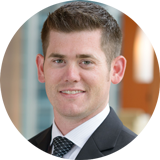 Jonathan Youhanaie
Vice President, Finance & Head of ESG | Institutional Real Estate Direct Investments
Jonathan Youhanaie is Vice President, Finance and Head of ESG in Mesirow Institutional Real Estate Direct Investments. He is responsible for portfolio analysis, financial reporting and debt compliance.
Prior to joining Mesirow in 2015, Jonathan served as a Fund Administrator at Northern Trust Hedge Fund Services, where he was responsible for financial control of hedge funds and private equity funds.
Jonathan earned a Bachelor of Science in business, magna cum laude, from DePaul University and he has passed the Certified Public Accountant (CPA) exam.