We support vital initiatives in these focus areas: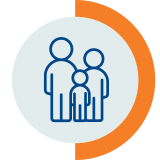 Family services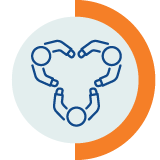 Youth guidance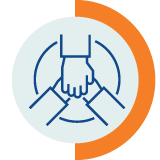 Wrap-around support
We put our resources to work – financial contributions, employee volunteering, mentoring and in-kind services – to support the neighborhoods and broader communities where we, and our clients, live and work.
Spotlight
Mesirow's partnership with Metropolitan Family Services (MFS) dates back decades, and is quarterbacked by Board engagement from Mesirow leaders Erik Barefield and Richard Price.
Along with the strategic leadership provided to MFS by these Board members, Mesirow's engagement includes deep connections through employees' personal financial commitments, volunteerism and other support.
"Mesirow is really part of our team...
they are involved in every aspect... they ask us what we need and then they respond to the need of the community. That's really special and important."
Ric Estrada, CEO | Metropolitan Family Services