Neighborhoods
We put our resources to work – financial contributions, employee volunteering, mentoring and in-kind services – to support the neighborhoods and broader communities where we, and our clients, live and work.
We support vital initiatives in these focus areas: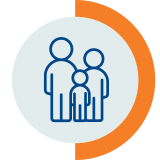 Family services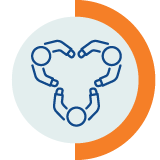 Youth guidance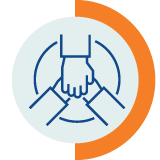 Wrap-around support
Spotlight
In 2013, Mesirow established a partnership with United Way's Neighborhood Network Initiative, a model focused on creating social change through neighborhood-led initiatives. Since then, Mesirow employees have dedicated themselves to our partner neighborhood of Brighton Park on Chicago's southwest side through mentorship, financial and in-kind donations, college and career guidance and Chicago Public Schools facilities enhancements. 
Brighton Park was the first in United Way's program, and the initiative now operates in 10 Chicagoland neighborhoods.
"Mesirow employees get involved...
they come visit our neighborhood, they participate in career cafes, they mentor students."
Sara Reschly, Director of Community Partnerships Brighton Park Neighborhood Council