Our work and engagement focus on three core areas: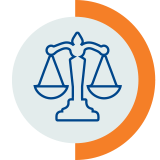 Tolerance
Gun safety and education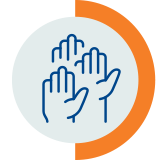 Racial equality
As a firm, and as individuals, we stand for equal economic, political and social rights and opportunities, and we work together across our firm advance a more peaceful and just society.
Spotlight
In 2020, Mesirow became a founding corporate partner of Giffords, an organization formed in 2013 by former Congresswoman Gabrielle Giffords to fight the gun violence epidemic.  We know that being invested in our communities means focusing time and resources to keep our communities safe. Our commitment encompasses awareness, education and advocacy for gun safety.
"We fundamentally believe that...
the partnership between Giffords and Mesirow is one that will pave the way for long-lasting, historic change."
Peter Ambler, Executive Director, and Gabby Giffords, Former US Congresswoman and Founder, Giffords