Our work and engagement focus on three core areas: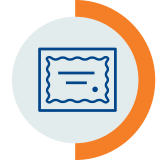 Scholarship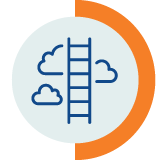 Opportunity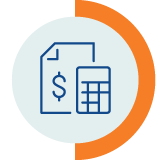 Financial literacy
Education, combined with exposure to careers and professional paths, create opportunities for young people. At Mesirow, we share the belief with many of our partners that "you can't be what you don't see", and we work to help youth gain the educational grounding and experiential exposure needed to dream big.
Spotlight
LINK Unlimited Scholars is a strategic partner in Mesirow's ongoing work to advance diversity, equity and inclusion not only at the firm and within our industry, but also in terms of creating equitable opportunities for youth in our communities. With a mission to propel Black high school students into college and beyond, LINK's proven mentorship model offers opportunity to those limited by their zip code and a history of social injustices. 

In 2020, Mesirow partnered with Kirkland and Ellis to fund a new cohort of students – each paired with mentors, doubling the size of LINK's class of 2025 high school graduates.