Attract, retain and reward top executives...
with an executive nonqualified deferred compensation plan that provides key employees the opportunity to accumulate savings on a tax-favored basis, accumulate higher potential returns, reduce current income taxes and create an income stream.  Our experience working with nonqualified plan sponsors gives our clients confidence in our expertise and ability to address complex challenges.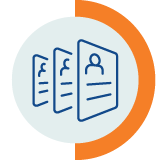 Custom solutions
We believe that a one-size-fits-all approach to financing plan liabilities actually fits no one. Before discussing alternatives, we take a thorough assessment of your company's financial situation.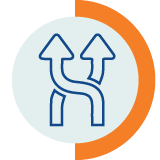 Flexible
We design and implement flexible compensation and benefit plans that carefully balance executive expectations with company resources, providing value to both employees and company stakeholders.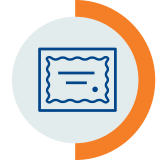 Education
We understand that education is key. Our comprehensive platform allows you to outsource custom communication and education programs that highlight plan benefits and motivate executives to maximize participation.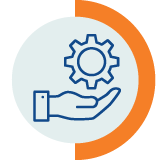 Service
We strive to provide your executives with concierge-style service to support your all-important executive compensation strategy.
Let our experience drive your success
Mesirow is a leader in the design and management of creative executive compensation and benefit solutions that help companies recruit, retain, motivate and reward key talent. With clients ranging from middle market to Fortune 1000 companies, we go beyond simply identifying compensation gaps and how to address them. We provide turnkey solutions that give you the option to fully outsource your custom plan design. 
 Advisory services offered by Mesirow Financial Investment Management, Inc., an SEC-Registered Investment Advisor. Securities offered through Mesirow Financial, Inc., member FINRA and SIPC. Advisory Fees are described in Mesirow Financial Investment Management Inc.'s Part 2A of the Form ADV. Mesirow refers to Mesirow Financial Holdings, Inc. and its divisions, subsidiaries and affiliates. The Mesirow name and logo are registered service marks of Mesirow Financial Holdings, Inc.