Most Read
See trending content on the markets, sectors and investing from across our core businesses: Global Investment Management, Capital Markets & Investment Banking and Advisory Services.
Explore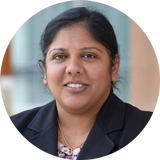 "As part of a team that carries through the firm's client-first focus, I work to deliver differentiated services for the retirement industry. It is fulfilling to see clients that I partner with achieve positive results and continue to grow over the years."
Lavanya Batchu, Fiduciary Solutions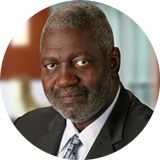 "As corporate America embraces the challenges of achieving social justice and racial equality, the Mesirow Diversity, Equity and Inclusion (DEI) Council continues to chart a path forward with our business leaders that we believe will yield impactful DEI dividends for the community, the firm, and its employees well into the future."
Ben Blakney, Mesirow DEI Council Co-Chair and President, Institutional Real Estate Direct
Spark
Our quarterly email featuring insights on markets, sectors and investing in what matters
*Data as of 6.30.22.
Assets under supervision include assets under management, assets under advisement and other client non-securities assets such as currency assets on which the firm earns fees for advisory and other services. Real Estate assets under management are as of 3.31.22 and include regulatory assets under management (gross asset value plus unfunded commitments). Private Equity assets under management are as of 3.31.22 and are calculated by adding uncalled commitments and net asset value as of a period end. The most recent data for Real Estate and Private Equity is preliminary and estimated. Mesirow Currency Management AUM reflects assets under management for both currency risk management products (passive and active management) and alpha and macro products. Risk management product AUM reflects the total foreign currency portfolio exposure of passive and active clients' underlying portfolios allocated to the Currency Division. Alpha and macro product AUM reflect the client's total investment amount in the alpha and macro strategies of the Currency Division, which is calculated based on an annualized 2% volatility target. The current allocation to the currency sleeve of the Enhanced Core Plus Fund is a notional 10%. Some assets under advisement are on a 45-to-90-day lag due to time needed to confirm away assets.