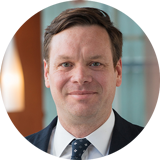 Brian Gault
Senior Vice President | CTL and Structured Debt Products
Brian Gault is a Senior Vice President in Mesirow CTL and Structured Debt Products. He focuses primarily on originating and structuring real estate transactions in the federal government, state and local government, corporate, and public-private partnership sectors.
Brian has more than 15 years of experience in real estate finance, investment, and development. Throughout his career, he has worked with owners and developers on the financing of over $1.5 billion real estate transactions, including build-to-suit, recapitalization, ground lease and acquisition financings. Prior to joining Mesirow in 2021, he was a Senior Director at Bostonia Partners, an investment bank in Boston.
Brian earned a Bachelor of Arts from Middlebury College and a Master of Business Administration with a concentration in real estate finance from Johns Hopkins University. He holds securities license SIE.